Free shipping on all orders!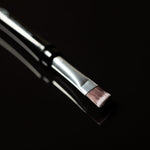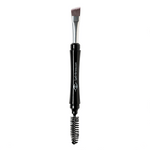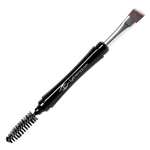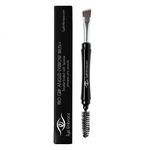 Pro Grip Double-Ended Angled Makeup Brush with Spoolie
PRO GRIP | DOUBLE-ENDED | ANGLED
WHY YOU'LL
LOVE
IT
Professional angled brow brush: for shaping and defining eyebrows.
Spoolie brush: blend and perfect your brows.
Ergonomic pro grip handle.
Best for defining and filling eyebrows with eyebrow powders or gels.
Use the spoolie brush to brush brow hair upwards.
Use the angled brush to fill in brow with soft even strokes.
STEPS TO PERFECT BROWS
With just a few simple steps, you can have the perfect, well-defined eyebrows.
Pluck,tweeze,and shape your eyebrows:

Outline the shape you want. Here is a simple three-step process to achieve the perfect look:

1. Your eyebrow should start just to the outside of the nose.

2. The peak of the arch of your brow should align to the outer edge of your pupil.

3. Taper off your brow at the outer corner of your eye.



Fill - use the diamond wedge tip to fill in your eyebrow with soft even strokes in the direction of hair growth.



Blend with the spoolie brush to soften the pencil and tame eyebrow hairs.



Party! You're done!