Free shipping on all orders!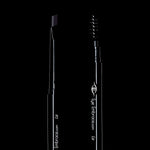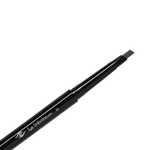 Diamond Wedge Eyebrow Pencil with Spoolie: Liz
WATERPROOF | SMUDGE-PROOF | DOUBLE-ENDED | CRUELTY-FREE
COOL HELEN
Cool Light Gray
WARM BETTY
Warm Light Gray
GRACE
Cool Medium Gray
LIZ
Warm Medium Gray
ISLA
Medium Brown Gray
FLORA
Dark Brown Gray
LUNA
Light Brown Gray
WHY YOU'LL
LOVE
IT
Specially Formulated Medium Gray Pigment – blends easily with your natural coloring
Perfect for gray, silver, or salt and pepper hair
Diamond Wedge Applicator – chiseled, precision point for well-defined brows
Spoolie Brush – blend and perfect your brows
Waterproof Formula – for brows that last all day
High-Quality Ingredients – cruelty free, gluten free, and talc free
No Sharpening Required – twist to expose mechanical pencil
STEPS TO PERFECT BROWS
With just a few simple steps, you can have the perfect, well-defined eyebrows.
Pluck,tweeze,and shape your eyebrows:

Outline the shape you want. Here is a simple three-step process to achieve the perfect look:

1. Your eyebrow should start just to the outside of the nose.

2. The peak of the arch of your brow should align to the outer edge of your pupil.

3. Taper off your brow at the outer corner of your eye.



Fill - use the diamond wedge tip to fill in your eyebrow with soft even strokes in the direction of hair growth.



Blend with the spoolie brush to soften the pencil and tame eyebrow hairs.



Party! You're done!
DIAMOND WEDGE PENCIL INGREDIENTS:
Hydrogenated Palm Oil, Copernica Cerifera (Carnaba) Wax, Euphorbia Cerifera (Candelilla) Wax, Microcrystalline Wax, Synthetic Wax, Zinc Stearate, Mica, Isopropyl Myristate, Tocopheryl Acetate, Butylparaben